The Coastal Georgia Botanical Gardens (CGBG) mission is to provide education, public outreach, and applied research in horticultural and environmental sciences.
We strive to provide, practical community classes, inspiring and dynamic school programs and spectacular plant collections that educate visitors to the many roles that plants play in our lives.
The Garden is a top Savannah attraction that serves as a museum of plants, a tranquil escape, a living classroom, and an impressive, historic venue for special events for more than 100,000 annual visitors.
Located 10 miles southwest of historic downtown Savannah, CGBG is also 19 miles inland from the Atlantic Ocean. It is in USDA Plant Hardiness Zone 8b, with an annual average minimum temperature of 15 to 20 degrees Fahrenheit. On average, there are about 140 summer days with temperatures above 86 degrees.
Effective November 1, 2014, pets are no longer permitted on property. Thank you for helping us keep our plant collections and property safe and clean.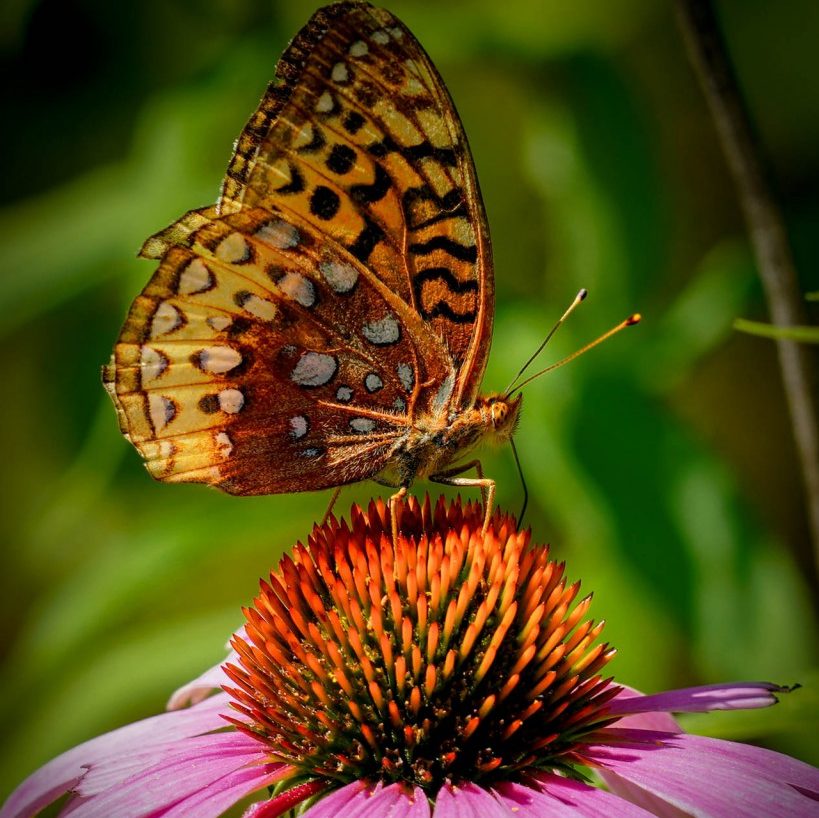 Our History
Prior to the Civil War, rice plantations were located in Chatham County, Georgia, near the Great Ogeechee and Little Ogeechee Rivers. One of the large plantations was named Villambrosa and was likely owned by Cuban-born Andreas E. Moynello. Just to the south of Villambrosa was a modest 46-acre farm owned by the Smiths. Around 1890, Mrs. Smith acquired three clumps of Japanese timber bamboo from her neighbor, Mr. Moynello, who got his bamboo from a trip to Japan. She had them planted just to the south of her farmhouse along Ogeechee Road, in an area called Burroughs Station southwest of Savannah.
By 1915, the Japanese timber bamboo was thriving, towering 50 to 60 feet high. Mrs. Smith remarried and became known as Mrs. H.L. Miller. Her farm employee, Mr. S.B. Dayton, sold bamboo shoots to local restaurants and cut bamboo poles to fellow Georgians. Realizing that the bamboo groves would inevitably be destroyed by any new property owners, Mr. Dayton petitioned the renowned American plant explorer and botanist, Dr. David Fairchild. After persistent urging through countless letters, Dayton finally ventured to see Fairchild in person at the U.S. Department of Agriculture offices in Washington, D.C. On July 28, 1915, Mr. Peter Bisset of the USDA visited and photographed the timber bamboo grove.
Dayton and Bisset were successful in getting Fairchild interested in the "rare and potentially valuable planting of bamboo in Savannah." Fairchild then contacted a wealthy benefactor named Barbour Lathrop, who purchased the bamboo grove and the adjacent 46-acre farm from Mrs. H.L. Miller. The cost for this land was $5,430 in 1919. Lathrop then leased the property back to David Fairchild and the USDA for $1.
For 60 years, the USDA used the Savannah station for researching potentially economically important agricultural plants for the Southeast, as well as plant products. Various hardwood trees, as well as bamboo species, were planted from seeds or rhizomes sent from eastern Asia. In the 1940s, paper-making experiments were conducted. Although high-quality tissue and writing paper products were made from bamboo pulp, the endeavor didn't prove profitable. Also during this decade, industrialists Harvey Firestone and Henry Ford supported research to find native plants that could be a source for latex. Fields of goldenrod were grown at the station, which locals affectionately named "the Bamboo Farm." The invention of synthetic rubber in 1955 led to the end of the goldenrod research project.
Evaluations of yucca, bamboo and plum yew for potential cancer-fighting abilities occurred mid-century. Kanaf, a tropical grass, and water chestnut trees were planted, but neither proved viable options for farmers in the southeastern coastal plain. By 1975, the USDA began phasing out all research functions of the Bamboo Farm. In 1979, government cost-cutting measures led to the facility's closure.
The Bamboo Farm was deeded to the University of Georgia in 1983 for use as an education and research center. Numerous ornamental plant and pest-management research trials occurred on site. By the mid-1990s, the university formed an advisory committee and began an aggressive capital campaign for improvements. Today, a Master Plan guides current development of a regional botanical garden, along with support from the 501 (c)3 nonprofit organization, Friends of the Coastal Gardens. In 2012, the Bamboo Farm and Coastal Gardens became the Coastal Georgia Botanical Gardens.
The Coastal Georgia Botanical Gardens remains under the auspices of the University of Georgia's College of Agricultural and Environmental Sciences and UGA Cooperative Extension.