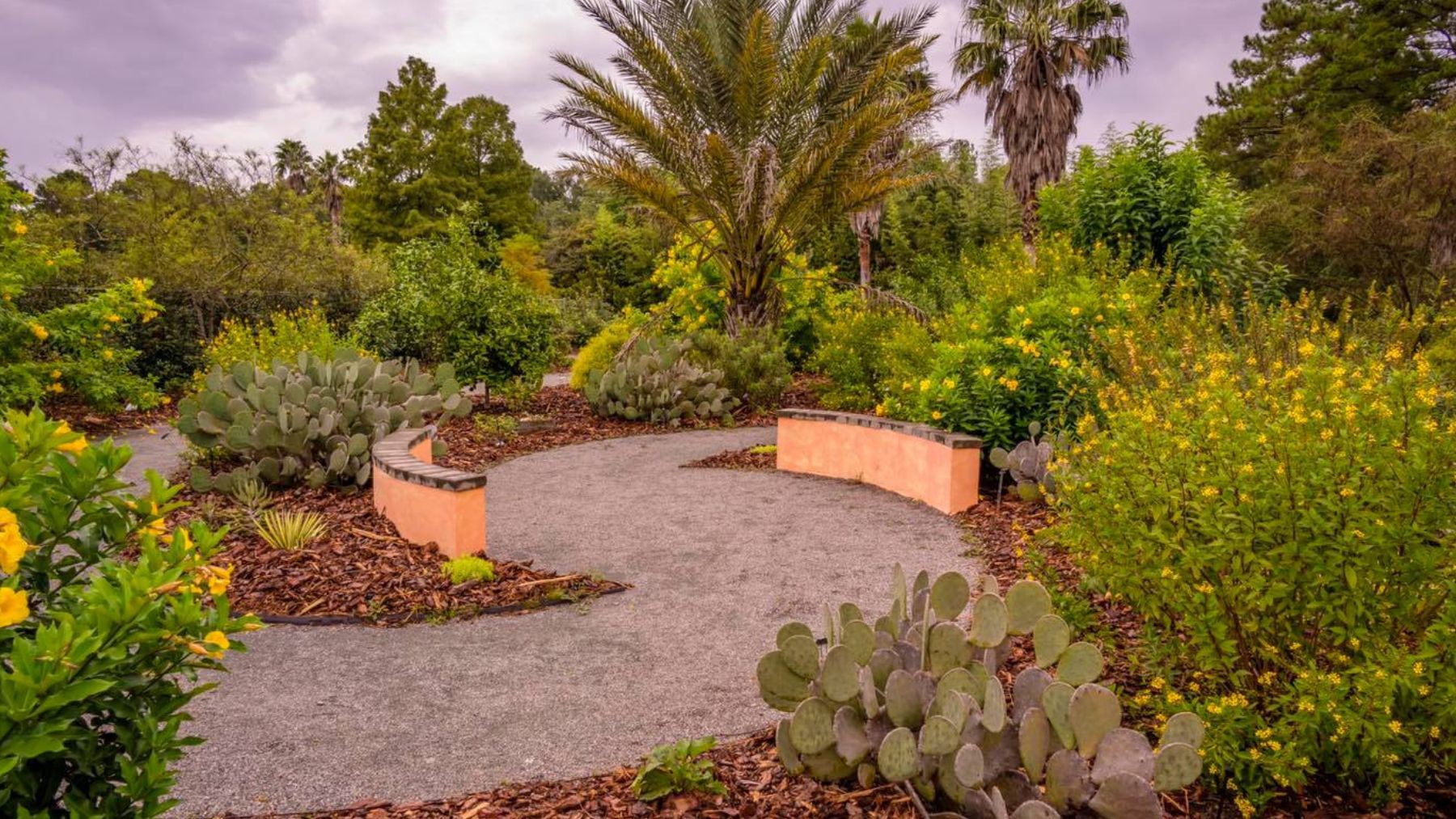 Sun and Shade Gardens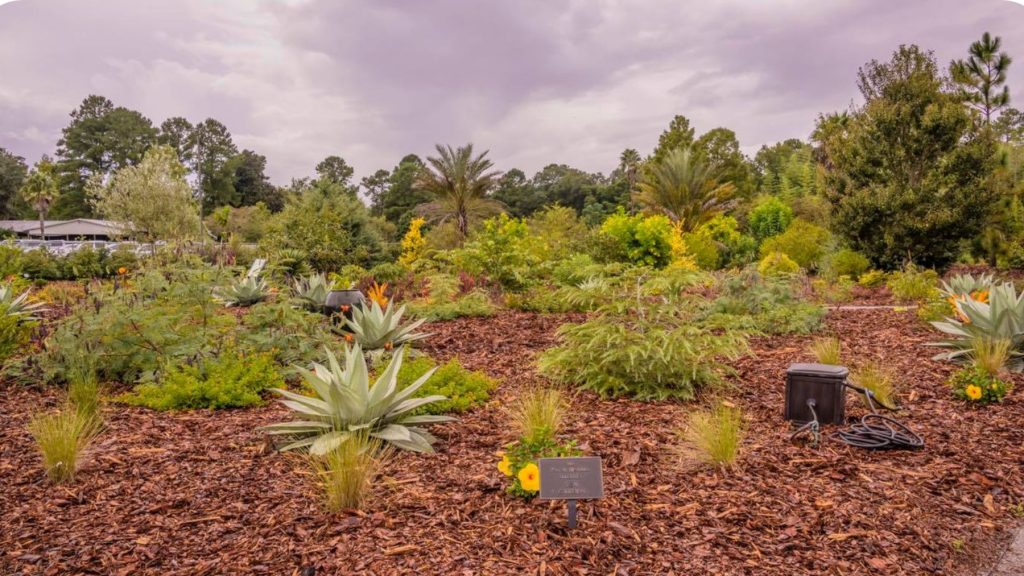 Sun Garden
A spiral pathway with a golden-orange seating wall marks the center of the Sun Garden. Here you will find foliage and flowering plants that display gold to yellow leaves, blossoms or fruits. Look for palms mixed with citrus, flowering shrubs, hardy tropical perennials and spring bulbs. The adjacent open savanna of the Sun Garden features pillars of juniper jutting up from rosettes of agave and red-orange flowering perennials.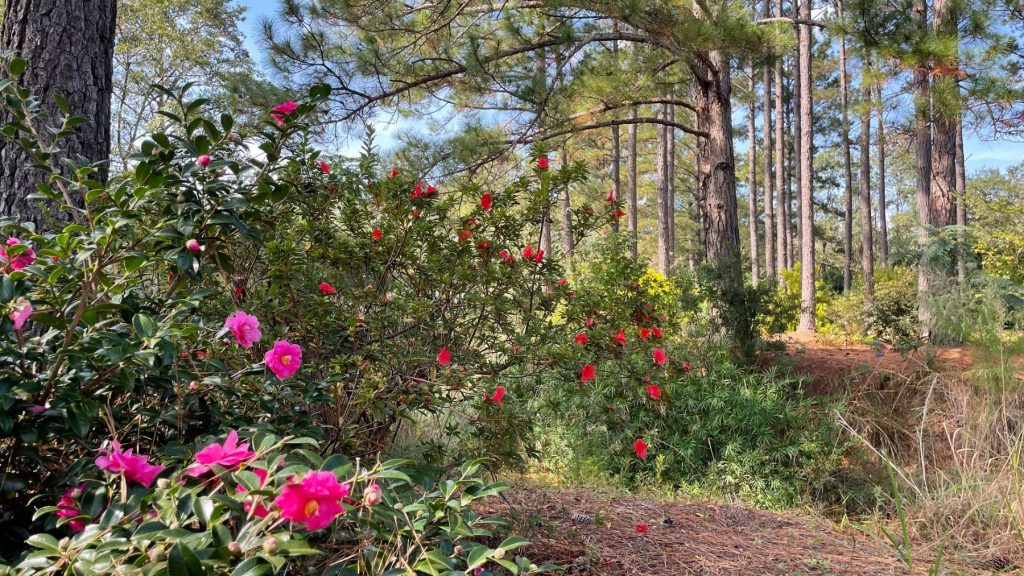 Woodland Shade Garden
Planted in late 2014, the Woodland Shade Garden is set around freshwater lakes where the high shade from slash and loblolly pines creates a habitat for many native trees and shrubs, as well as wildflowers, spring-flowering bulbs and ferns. Numerous rare Asian- and American-native plants are being added, as well as hundreds of Southern Indica, Encore, Satsuki and Glenn Dale azalea selections.